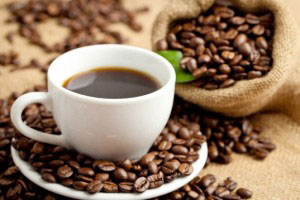 Organo Gold is a multilevel marketing company that specializes in products that feature Ganoderma.  Organo Gold was founded in 2008 by Bernardo Chua and is headquartered in Canada.  Their main product is the Organo Gold coffee line.
The company was founded based on the idea of bringing the health benefits of the mushroom Ganoderma. Organo Gold claims that there are 250 medical properties that Ganoderma supports. The Chinese have used Ganoderma for hundreds of years to treat sickness, and to live a longer healthier life.
The Main Ingredient In Organo Gold Coffee
Research shows that Ganoderma helps strengthen the immune system because it is it is rich in Polysaccharides, Triterpenoidsd and Adenosine. Ganoderma is the ingredient used in the Organo Gold coffee to make it a "healthy coffee beverage".
Organo Gold is a multilevel marketing company that distributes their products through a network of distributors at a 50% markup to the retail customer and not through traditional retail stores. The company produces coffee, tea and hot chocolate drinks which they claim are healthier because Ganoderma has been added to the product. It is believed that Ganoderma lowers cholesterol and increases the body's resistance to virus attacks.
Organo Gold Sales Are Down
While Organo Gold got off to a very fast start by doing just under $700M in sales over their first 4 1/2 years, it appears that the appeal of healthier gourmet coffee is fading.  Also, the pricing of the coffee is more expensive then what people are used to drinking at home, so the majority of people go back to drinking the coffee they were drinking prior.  Direct Selling News reports Organo Gold had sales of only $170M in 2012.
Organo Gold's Income Disclosure shows 83% of their distributors make less than $600 a year and less than 1% make over $100,000 a year. These are amazingly low income statistics for a company that pitches residual income.
We will be sharing a video that goes into great detail on why there are so few Organo Gold distributors making money in the company.  This video will break down exactly why the number of distributors who make money is extremely low.  It's not just with Organo Gold, this is the normal with multi-level marketing companies.
If You Want To Learn More:
Register for our upcoming webinar that exposes the MLM industry lies of residual income, and the solution to earning true long term residual income.

Subscribe to receive our new blog posts
We will be posting more information in our full Organo Gold review on the business model.