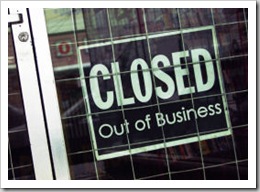 Look before you leap… will the company last?
This is a MAJOR question to ask yourself when looking at an opportunity in this industry.  I'm very surprised how many people get involved with a company not knowing it's financial position.
Let's look at it this way…
If you were an investor and you were looking to invest your money into a company, wouldn't you do your due diligence on the financial stability of the company?  You'd be foolish if you didn't…
Is there a difference when you're sizing up an opportunity that you're going to invest your time, energy and credibility into?  I would say this is even more important.  Your time and energy you can't get back… and your credibility in this industry is EVERYTHING!
A company being financially sound is one of the "12 Success Factors".  If a company is missing one of these factors, you should not put your time, energy and credibility behind it.  Most companies fail today within the first 5 years, and most of the time it's due to financial reasons.  You'd be setting yourself up for failure.
Here's a tip…. it's best to find a company that is debt free.
Does this make sense?
Missing any of the "12 Success Factors" is the reason why network marketers fail in the masses.  This checklist was put together by big industry leaders who built large organizations only to watch them fall apart.  They said if they were going to build an organization to last a lifetime, it needed to meet specific criteria.
Grab your FREE copy of the 12 Success Factors here
We'd love to chat with you more about this topic.  Give us a call if you want the real deal about the industry.  I can promise you this, you will never get any hype when talking to us… just straight business principles.
You can reach us at 631-219-2720 to talk… or send us an email.
Also, if you feel that you're network marketing buddies would benefit from this post, share it on Facebook and Twitter.  We appreciate you in advance for syndicating our content.
If you're interested in more REAL Network Marketing knowledge:
Yours In Success,
Written by Jason Fisher & Eric Goldstein of TimeandFreedom.com.