There's a lot to cover in this Herbalife Review, so we created a video for you.  This video share the exact information that has caused Presidents, Millionaire and GET team members to leave. Watch our review video now…
In this Herbalife review we're going to get into detail as to why the business model is flawed and cannot create lifelong residual income. This information within this post will be unlike any information you've ever heard about. 
Video Goes Here
Are You Involved With Or Researching Herbalife?
If you're currently in Herbalife, or you're researching it to see if you should join, this just might be the most important video you ever watch.  The one thing we'll promise you will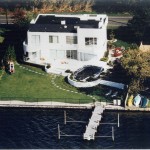 get in this Herbalife review is the truth with absolutely no hype… there's enough of that out there already.
There's been a lot of talk about Herbalife in the news right now. People are saying things like the Herbalife Pyramid scheme and the Herbalife Scam.  There has been a lot of press around the company lately. This Herbalife review will clarify some questions you might have been asking yourself.
I can speak first hand about Herbalife as I'm a "former" Herbalife International Millionaire Team member.  I spent 11 1/2 years with the company, starting when I was just 17 years old.  I quickly rose to the top 1% of the Herbalife by age 19, with millions of dollars in sales coming in from my organization, advancing very quickly through the Herbalife Compensation Plan.
By 21 years old my Herbalife organization grew to over 5000 people across 7 countries.  I bought my first 1.5 million dollar home on the water, in Long Island New York.  I moved my parents and sister in with me.  At the end of the 11 1/2 years, only 56 people were placing an order… and it all fell apart and I lost my house, and everything!
Why Did My Herbalife Business Fall Apart?
Many people have asked me why I feel this happened to my Herbalife business.  The answer is very clear to me now after going through that experience.  I don't look at my experience as a failure… I had many good years with the company.
My Herbalife experience caused me to dig deep and figure out what I needed in a company to truly earn lifelong residual income.  It was hard, but I was able to see the "set-up" in the "set-back".  I took a look at what makes these type of business work, and it's all about numbers… numbers equal orders.  Whoever has the most numbers on the board ordering consistently, creates residual income… the residual income is the main reason why people join these businesses.
I started to contemplate this even further.  I was on a mission to figure out why my Herbalife business fell apart, and even more importantly, why all MLM businesses fall apart and don't create lifelong residual income.  I've talked to many leaders in all different MLM companies likeArbonne, Legal Shield and Monavie, and their experiences were very similar to my experience.  I was on the path to realizing that MLM doesn't work.
If the information made a lot of sense to you, and you want to find out the business model that we chose, that is not MLM… then enter your information below.  It's literally changed our lives and the lives of so many that have partnered up with us.
[Form id="11″]
We believe there is a reason you were drawn to this Herbalife review and hopefully we answered some questions for you.