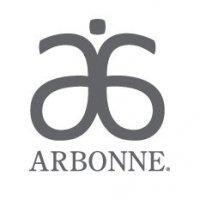 Arbonne is a multi-level marketing company, where customers purchase their products from an Independent Arbonne Consultant.  Their headquarters are in Irvine California.  You can find the company website at Arbonne.com.  The company was originally founded in Switzerland in 1975, and then started doing business in the United States in 1980.
Arbonne is ran by Katherine (Kay) S. Napier, who is the CEO of the company.  Kay has been with the company since August of 2009.  Kay was the former Vice President of Procter & Gamble.  There she was head of the North American Pharmaceutical division.  Katherine also held the position of Senior Vice President of McDonald's,  so she brings decades of management and leadership to the company.
Arbonne Products
The Arbonne products are a line of botanical skincare products.  They also have bath & body, hair, sun, cosmetic, and nutritional products.  The Arbonne skincare products are formulated without animal products or animal by-products.
They have many of their own brands that include RE9 Advanced, FC5, Arbonne Clear Advantage Revelage, Arbonne Intelligence, ABC Arbonne Baby Care, SeaSource Detox Spa, Arbonne Aromassentials, Pure Vibrance, Arbonne Intelligence, and Arbonne Essentials.
The Arbonne Business Model
The company uses a multi-level marketing structure to sell their products.  Many of the US states definition of a multi-level marketing company describes a business model where there are multi-levels of distribution/marketing.  Most people are under the understanding that it has to do with the compensation structure, but it's a term that is used to describe the distribution model.
Levlad LLC manufactures the Arbonne products, and then marks it up and sells it to Arbonne.  Then Arbonne sells the products to an independent Arbonne Consultant at an increased price, and then they turn around and mark it up and sell it to an end-line consumer.  Since there's a price increase at each of these "levels of distribution", the products tend to be more expensive than similar products at regular retail stores.  We talk more about this point in our Arbonne Review.
Arbonne Compensation Plan
The company uses a stair-step breakaway compensation plan.  The stair-step breakaway plan was the original compensation plan used by multi-level marketing companies.  It was first designed and setup by Amway back in the 1950′s.  Many of the early multi-level marketing companies like Nuskin, Avon, Legal Shield and Herbalife modeled their compensation plan around the stair-step breakaway.
The stair-step breakaway plan is setup to allow the consultant to place an unlimited number of  personally enrolled consultants on their "front line", and the plan pays in a volume based stair-step structure.  Basically the higher your status in the company, the higher your percentage of override.
The problem in these types of plans is when one of your personal enrollees advance to your status, the "breakaway" part of the plan kicks in.  Let's look at an example of the breakaway within the Arbonne compensation plan…
Let's say you're a District Manager, meaning you have 2500 RV (retail volume, or basically your overall group volume).  You have Mary, who is one of your Arbonne Consultants, doing 2000 RV, and another consultant doing 500 RV.  As soon as Mary qualifies as a District Manager, you're going to lose majority of her 2500 RV towards your RV.
Only 650 RV, or what Arbonne calls "Pick-up Credits", will be counted towards your overall RV.  This means that the other 1850 RV from Mary doesn't count towards your RV anymore, and you're not getting paid on that 1850 RV either.
The "breakaway" part of the plan is tricky and hard to understand sometimes when you're reading through the compensation plan document.  This is just one example of the breakaway, there are many more as you keep advancing in the plan.  We talk a lot more about this in ourArbonne Compensation Plan review.
If You Want To Learn More:
Register for our upcoming webinar that exposes the MLM industry lies of residual income, and the solution to earning true long term residual income.

Subscribe to receive our new blog posts
Written by Jason Fisher of TimeandFreedom.com.