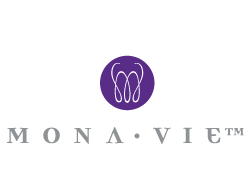 MonaVie was launched in January 2005 by the multi-level marketing company Monarch Health Sciences, which was founded in 2003.  Both Monarch Health Sciences and MonaVie, Inc. were founded by Dallin Larsen.  Dallin held senior executive positions with two other MLM companies Dynamic Essentials and USANA.  Dynamic Essential had a product called Royal Tongan Limu which was a seaweed extract product.
Dynamic Essentials had legal issues with the U.S. Food and Drug Administration, which forced the company's closure in 2003 and they were ordered to pay a $2 million settlement in a class action suit launched by the U.S. Federal Trade Commission and Department of Justice in response to misleading and illegal claims made about the purported health benefits of Royal Tongan Limu.
MonaVie Products
MonaVie produces a variety of blended bottled fruit juices, energy drinks, dietary supplements, and dieting products.
MonaVie's main product is MonaVie Active Juice; a proprietary blend of 19 fruit juices including the Acai berry, which is noted for having high levels of anti-oxidants and nutrients.  MonaVie has many other products such as MonaVie MX, MonaVie Pulse, RVL Nutrition Shake Mix, RVL Dietary Supplement, RVL Nutrition Protein Bar, RVLution, MonaVie EMV, MonaVie Balance, and MonaVie Rest.
The Monavie products tend to be on the expensive side versus nutritional products you would find at a local vitamin store.  The reason for this is that Monavie using a multi-level marketing structure to sell it's products, and the products are significantly marked up to begin with.
MonaVie Business Model
Being the MonaVie products are moved through a multi-level marketing structure, it makes it very hard for the distributors to earn any real income.  According to an article published in Newsweek, reporting on MonaVie's 2007 income disclosure statement, "fewer than 1% qualified for commissions and of those, only 10% made more than $100 a week."  This was right around the time when MonaVie was at the height of their sales.
When distributors are asked to sell $40 bottles of juice, they have a very hard time doing that.  These are products that the average person has never bought before, so the distributors have a very challenging time creating a new expense in someones budget for a product like this.  We cover more of this in our full MonaVie Review video.
MonaVie Compensation Plan
MonaVie uses a binary compensation plan to pay it's distributors.  Binary plans are built with two legs, a left side and a right side.  The new binary plans pay about an average of 10% on the smaller of your two legs.  What this means is that large amounts of volume are left unpaid in one of your legs.  In a binary plan, the company actually pays out the least amount of money to the field since they're not paying out the larger leg.
This is how these MLM companies create a "breakaway" in the compensation plan.  It's very different than the old stair-step breakaway plans like Herbalife, Amway and Arbonne use.. but the breakaway is still there, they just got a bit creative.
This also creates the "smoke and mirrors" effect, giving distributors the feeling that they have people on their team. Some people have hundreds of distributors on their team, but aren't making any actual income.  This also gives the new distributor a sense that their business is building.  They see distributors joining their team, but they aren't receiving any financial gain from those distributors.  This is one of the ways that these MLM companie screate momentum, without having to pay out on the majority of the volume that is coming into the company.
If You Want To Learn More:
Register for our upcoming webinar that exposes the MLM industry lies of residual income, and the solution to earning true long term residual income.

Subscribe to receive our new blog posts
We hope you received some good information after reading this post about MonaVie.