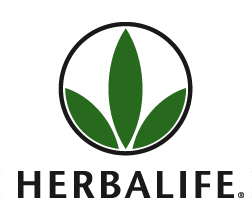 Herbalife is a multi-level marketing company that markets its product using distributors.  The company sells nutrition, weight loss and skin-care products.  Herbalife was founded in 1980 by Mark Hughes, who originally started selling nutritional and weight loss products out of the trunk of his car.  As of December of 2012, Herbalife now markets it's products across 88 countries.  
Mark Hughes died at the age of 44.  The Los Angeles County Coroner autopsy ruled that Mark had died of an accidental overdose of alcohol and doxepin, an anti-depressant.  Herbalife went through a bit of a rough patch after Mark's death, but then started to grow again, and then in 2002 Herbalife was acquired by J.H. Whitney & Company and Golden Gate Capital for $685 million dollars.
Herbalife Products
Herbalife has a line of products that consist of nutritional supplements, protein shakes, protein snacks, energy supplements and personal care products.  Herbalife's number one selling product is it's Formula 1 protien shake, and it was also one of the companies first products ever sold.  Some of their other products are the Liftoff Energy Drink, Formula 2 Multivitamin, Formula 3 Cell Activator, and then several personal care and anti-aging type products.
Herbalife products tend to be on the expensive side when comparing them to similar products you would buy at the regular retail stores, and there is a reason for this.  It has to do with the Herbalife business model, and the structure that they use to deliver their products to the marketplace.
Herbalife Business Model
Herbalife uses a multi-level marketing (MLM) business model to sell it's products.  Many of the US states definition of a multi-level marketing company describes a business model where there are multi-levels of distribution/marketing.  Many people are under the impression that multi-level marketing has to do with the compensation structure, which is not true.  It's a specific type of distribution, or marketing, model.  Traditional business is where the manufacturer of the products sells their products to a retail store, and then the  retail store marks it up and sells it for a profit to it's customers.
When you look at Herbalife, majority of their products are manufactured by a third party manufacturer.  This manufacturer marks up the products and sells them to Herbalife, then Herbalife marks it up and sells it to it's distributors, and then finally the distributors mark it up and sell it to a retail customer.  By the time the customer gets the product, it's at a price that doesn't compete with the regular retail stores that people are already shopping at.  This creates a big problem for the Herbalife distributors, making it very hard for them to find success in business.  We talk a lot about this in our full Herbalife Review.
Herbalife Compensation Plan
Herbalife uses a stair-step breakaway compensation plan.  This is one of the oldest multi-level compensation plans, originally used by Amway back in the 1950′s.  This type of compensation plan promotes distributors to build a team, become a leader, and then "breakaway" from their upline.  The breakaway portion is a very big flaw in the Herbalife compensation plan.
The first breakaway in the Herbalife Compensation Plan happens when one of your personal distributors becomes a Supervisor, that distributors volume is no longer personal volume for the enroller, which is the 2500 personal volume they need to collect their full royalty check.  It now becomes organizational volume for the enroller.
The other breakaway in the Herbalife compensation involves the production bonus you receive on your organizational volume.  When a person achieves GET team status, they start earning a production bonus of 2%.  When a person achieves Millionaire Team status, they're receiving a 4% production bonus.  When a person achieves Presidents Team they earn a 6% production bonus.  
An example of the breakaway on the production bonus is let's say you're a Presidents Team member, you're earning a 6% production bonus.  Let's say you have a Millionaire Team member under you now, since the Millionaire Team member starts earning a 4% production bonus, instead of the 6% production bonus you now only receive a 2%  production bonus on their organizational bonus because the Millionaire Team member is receiving 4%.  When that person reaches Presidents Team, you'll earn no production bonus on their organizational volume since they'll be earning a full 6%.
If You Want To Learn More:
Register for our upcoming webinar that exposes the MLM industry lies of residual income, and the solution to earning true long term residual income.

Subscribe to receive our new blog posts
We hope you got a lot of information from this blog post about Herbalife.